Checkout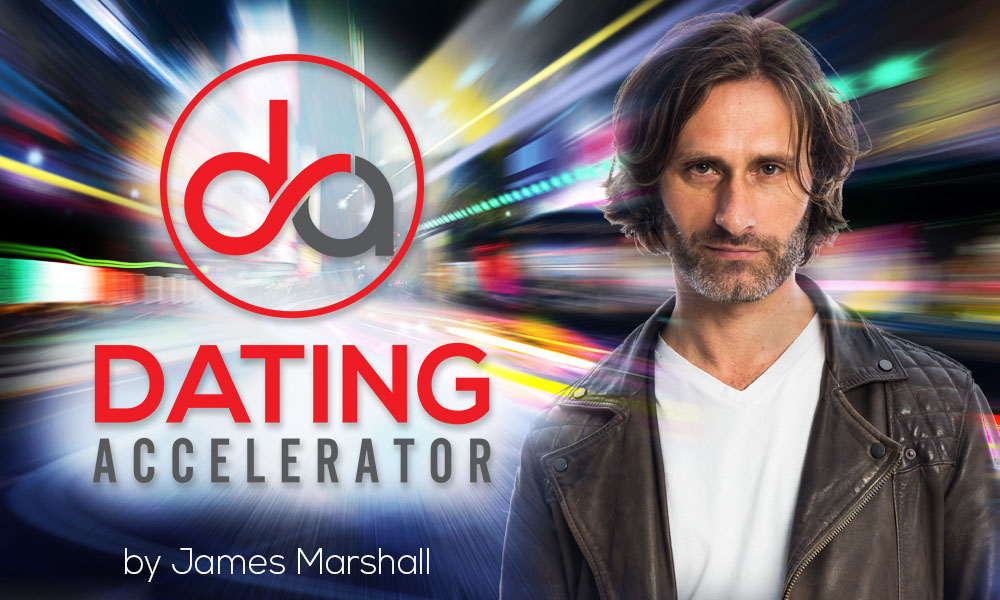 Here is what you get
Lifetime Access
Dating Accelerator 3-Week Course
($697 Value)
4 Unreleased foundational seminar speeches
($497 Value)
Missions & Drill Series
($297 Value)
Awareness Meditation audios
($97 Value)
Private Facebook Group
(Priceless)
AMA live webinar with James Marshall
($450 Value)
I liked James' ease and grace in coaching
"The course covered fundamental principles. I've applied them to dating, business, my art, and coaching practice. Loved the videos of approaches, and also used the meditation exercises extensively. My experience was a very positive one. The course I purchased was a great value. I've implemented the principles in my life and caused a number of breakthroughs in being present, overcoming anxiety in social settings, owning my awkwardness and making it fun. I've also coached others in their breakthroughs using these principles. And I learned the value of meditation, action, own your faults, "Make no apologies, take full responsibility."
Andrew, Musician-Entrepreneur, 55
My confidence has excelled
I really enjoyed the layout, it was very easy to maneuver in and out it. Really I had no dislikes. It had all the information I was seeking. And the private FB group, such genuine and positive feedback. I've never seen one person be negative in it. It's an amazing group.
The price for not being totally lost in beginners hell was way beyond worth it. I remember I even convinced a couple extra guys to buy it that had never even heard of you guys because I knew the material in it would be beyond worth the price.
Anytime James speech's about seduction I'm pretty well sitting there mesmerized by the amount of knowledge he has. One main thing I'd like to comment on that I liked in the class was the stories, I enjoyed being about to hear him talk about his progression and issues he had starting out.
I especially liked the stories of James' past, and the issues you talked about. He's just got such a vast knowledge on this subject and answered any questions I really thought would never be answered. And the webinars are amazing and I appreciated every question he was able to get to for me there. The speech you put in from the MMC about conversations was a huge plus that helped me out the most.
Because of this course, my confidence has excelled and I get a lot of people noticing that. And just the main ability to be comfortable in my own skin talking to girls.
Peter, Pharmacy Tech, 24
I never got teaching like this when I was younger and its really important to a person's health.
I liked the simplicity and the elegance of this course. I loved and needed this kind of content. And the price of it is undervalued. I like not just "the how" was answered, but also "the why". It's more than I ever hoped for.
James, keep doing you. I never got teaching like this when I was younger and its really important to a person's health. I like how he is humble and earnest. There's a real issue of people being pretentious with dating. Another important fact is that James' ideas are experience based and he acknowledges reality/the truth, even if it may be confronting to his beliefs.
I learned that a preframe (sometimes), then a direct compliment are the best opener. Then I learned that I have to share stuff about myself, then get stuff out of her. Then I have to close when I run out of words to say/conversation dies. I took copious, meticulous notes on all of this. Sometimes I cried after it worked. I cried a lot. My main takeaway was that I used this practical advice to make a workable plan that I could use to get a date/ have sex. Weirdly enough, I used Dating Accelerator more in the beginning, then I used the 5 Principles things later, and I used the Masculine Touch Blueprint, Marshall Meditation later after I went on the live workshop in NYC.
Matthew, UCF Student, 25
If you need help approaching or techniques to talk to women I recommend purchasing this course
Well 100% what James teaches in seminars and infield training are in this super helpful. Only downside for me is if I'm doing the approaching correctly if I'm rambling or saying the same things to girls just need to get out of my laziness nature.
If you need help approaching or techniques to talk to women I recommend purchasing this course, price is fair with all the content that is provided. And being part of the private community in FB group will help you keep going with positive motivation from other men either new or current or past students.
I just enjoyed that James explains to everyone that it's not too late no matter what age, explaining what to not to do and what is the correct way to do it and how to keep practicing until it becomes easy and effortless.
When you get to talk to women that are more attractive I wouldn't have done it back then but with practice I felt more comfortable and confident that they are like any other women living life maybe looking for a man. Just don't give up the process the more you work on yourself the better you can get.
I've learned how to walk towards a women without creeping them out or feel uncomfortable, and how to talk verbally with them for most they repeat the compliments but if you specify what made you talk to her, she will know you are not just doing a pickup line or say it to every women. It be unique and set yourself more attractive than those men who already have.
Jack, Caregiver, 34
The amount of content was beyond my expectation for the price
The course structure leaves the student prepared for the next module by building a foundation then adding to it. Many instructors in any discipline will be overzealous in introducing advanced concepts before a foundation has been constructed.
The content provided does what it is designed to do as advertised. The price of this course is justified because if the student follows the instruction, the results can be priceless.
As a martial arts practitioner, my abilities were forged through concept learning. I did not have a concrete idea of what concept/principle based learning was and why it is so effective, though before receiving instruction from TNL. This type of learning has allowed me to quickly pick things up in my every day life beyond dating. As to the meat and potatoes of the course, I began truly dating for the first time in my life with the aid of the instruction. I've observed martial arts instructors teach black belt level jujitsu techniques to novice students who don't know how to move in stance on their feet. James' style of coaching eases students by defining a base for learning that gives a why before the how.
The amount of content was beyond my expectation for the price. Even without participation in the private FB group, there was more than enough to fill my brain with.
This type of course is essential. Talking to "strangers" is not only possible, but welcome by 90% of people depending on their daily or momentary mood. I understand there is a small percentile of men who will ever discover this type of instruction which makes this elite knowledge in the same way reading was once held secret by a ruling priest class. This should be required learning in every 7th-12th grade class worldwide.
Andy, Quality Control, 41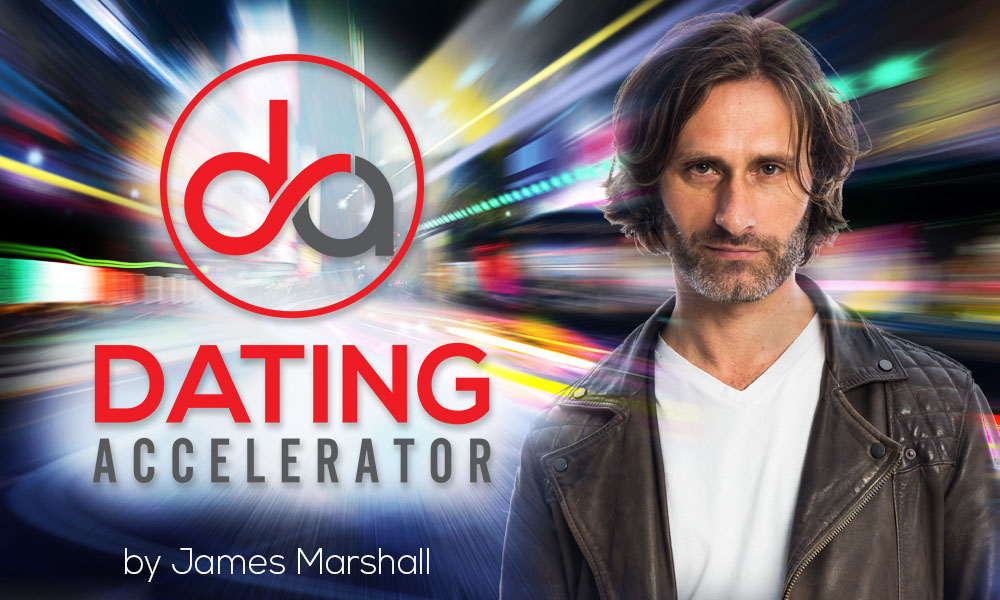 Here is what you get
Lifetime Access
Dating Accelerator 3-Week Course
($697 Value)
4 Unreleased foundational seminar speeches
($497 Value)
Missions & Drill Series
($297 Value)
Awareness Meditation audios
($97 Value)
Private Facebook Group
(Priceless)
AMA live webinar with James Marshall
($450 Value)